Frequently Asked Questions
Am I eligible?
---
Adult or pediatric (age 12 years and older and ≥ 40 kg) outpatient, have experienced the onset of mild to moderate symptoms of COVID-19 in the last 10 days, have tested positive for COVID-19, and have one or more of the following high-risk factors: • Age ≥ 65 years of age • Obesity or being overweight based on CDC clinical growth charts • Pregnancy • Chronic kidney disease • Diabetes • Immunosuppressive disease or immunosuppressive treatment • Cardiovascular disease or hypertension • Chronic lung diseases • Sickle cell disease • Neurodevelopmental disorders • Having a medical-related technological dependence (for example: tracheostomy, gastrostomy, or positive pressure ventilation not related to COVID-19)
---
How does the infusion work?
---
mAb treatment happens at an infusion center because the treatment is given through an intravenous (IV) infusion. Depending on the mAb treatment you receive, the whole process takes about 2 to 3 hours. First, medical staff conduct a screening; then they start an IV, which delivers the mAbs to your body in just over an hour. Afterward, the medical staff will have you stay at the infusion center for another hour to be sure you aren't having an allergic reaction or other side effects. These reactions are rare, but the staff must observe you for this hour. Then you'll be released to go home. It's important to know that even if you start feeling better, you could still spread the virus for a while. So, you'll need to isolate yourself (be alone) until all of these things happen: At least 10 days have passed since your first symptoms of COVID-19 You haven't had a fever in at least 24 hours, without taking any medicine that reduces fever Your other symptoms of COVID-19 are improving IMPORTANT: Follow your healthcare provider's instructions. Your personal health history may require you to meet additional conditions. Also, if you start to feel worse, don't hesitate to seek medical care.
---
What are the side effects?
---
Antibody treatments don't contain any live SARS-CoV-2, so there's no risk you'll get COVID-19 from mAb treatment. However, antibody treatment may have side effects: Allergic reactions can happen during and after an antibody infusion. Tell your healthcare provider right away if you get any of the following signs and symptoms of allergic reactions: fever; chills; nausea; headache; shortness of breath; low blood pressure; wheezing; swelling of your lips, face, or throat; rash, including hives; itching; muscle aches; and/or dizziness. An infusion of any medicine may cause brief pain, bleeding, bruising of the skin, soreness, swelling, and possible infection at the infusion site. These are not all the possible side effects of antibody treatment. Serious and unexpected side effects may happen. Some possible risks from antibody treatment are: It may interfere with your body's ability to fight off a future infection of SARS-CoV-2. It may reduce your body's immune response to a vaccine for SARS-CoV-2. mAb treatments for COVID-19, like other treatments authorized for emergency use by the U.S. Food and Drug Administration, are still being studied, so it's possible that we don't know all the risks yet. As researchers continue to study the virus and how mAb treatment affects it, we'll learn more about these possible risks. If you have any questions, please talk with your healthcare provider.
---
What is monoclonal antibodies
---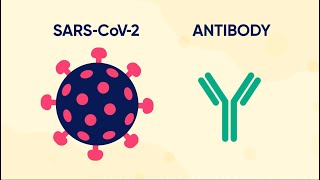 ---
---